Hey how was your Noche Buena? We had a great time just spending the Christmas eve eating, singing, picture taking and gift opening! I'm still sleepy coz i think i slept at around 2AM already! I'm just here at the house today, i dont want to go out coz for sure there are A LOT of people outside particularly the malls. so below are some of our pics taken yesterday night, take a peek!
Adriel & Jerome takes a peek at the christmas lights outside...
Our Noche Buena foods...
Adriel as Santa tries to open some gifts!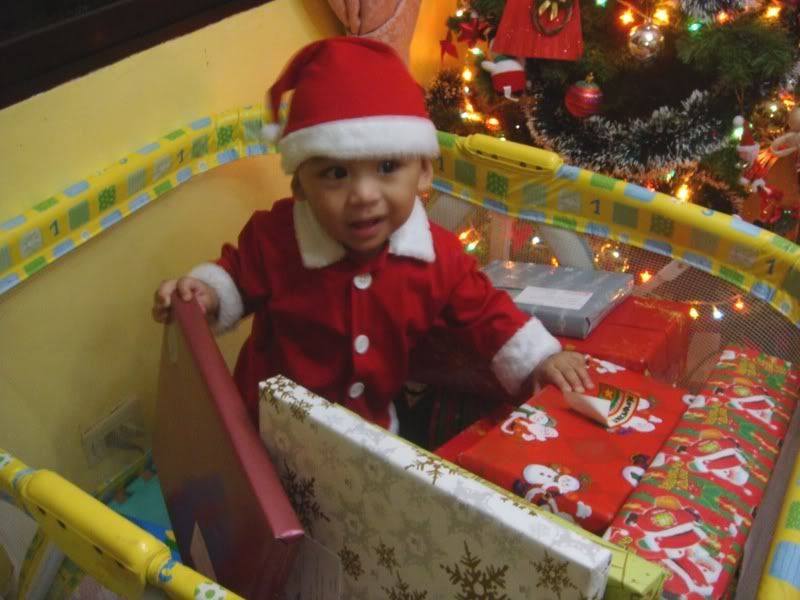 Family Christmas by the tree!
If you wanna see more of our pics,
Click Here!